In
In re Zaharoni
(TTAB, January 4, 2005; not citable as precedent), an application for registration of the trademark "THE COMPLETE A**HOLE'S GUIDE TO . . ." was filed by David Zaharoni in connection with a "series of books providing information relating to advice, counseling, self-help, and humor:"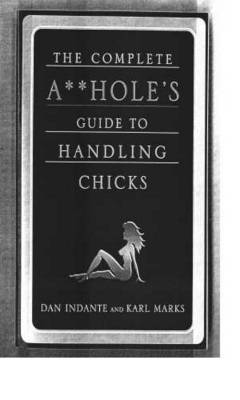 In affirming the Examining Attorney's refusal to register the mark as
immoral or scandalous subject matter
, the U.S. Trademark Trial and Appeal Board was not persuaded that the term "a**hole" is cleaned-up and non-vulgar. "When viewed in the context of applicant's books, the term 'a**hole' refers to the person to whom the book is intended, " wrote Administrative Trademark Judge Hairston. "The non-vulgar meaning has no applicability in this context."
Then perhaps the application should have been refused on the basis of being
merely descriptive
under Section 2(e)(1). After all, c
ustomers who bought this book
this book at Amazon.com
also bought
"
The Guide to Picking Up Girls
" by
Gabe Fischbarg
.
And besides, "
It's available at Wal-Mart
, so how scandalous can it be?," asks
The TTAB Blog
.
Thank Goodness It's Friday
,
--Bill Heinze
&nbsp &nbsp (3)comment(s) &nbsp &nbsp translate &nbsp &nbsp More Updates &nbsp &nbsp Send &nbsp &nbsp